Welcome to Cass County Historical Society in Walker, Minnesota.
---
The object of the Society shall be the collection, preservation and dissemination of knowledge about the history of Cass County and to relate it to the history of the State of Minnesota.

Museum Season 2023 (Open May to Oct 13th 2023)
Open Tuesday-Friday
9:30 AM to 3:30PM
May to Oct 13th 2023
Admission: Free will donation
Museum Season 2024 (Opening Wed May 1 Closing Sep 27th 2024 )
Open Tuesday-Friday
9:30 AM to 3:30PM
Admission: Free will donation


All Days are Free To the Public, paid for by local sponsors. Any person or business can sponsor a free day for $150. Call the museum for open dates available to sponsor @ 218-547-7251.

Board Meetings are 3rd Wednesday of the month, May-September @ 1PM in Museum Research Room. Annual Members Meeting, 2nd Week of September TBA.

There is a minimum research fee of $10 (higher for large inquiries) Color or B&W Photocopies are $5 for 4"x 6" and $10 for an 8" x10"
Featured Exhibit One
---
Typical late 1800's Kitchen, complete with a wood stove, butter churn and other necessities.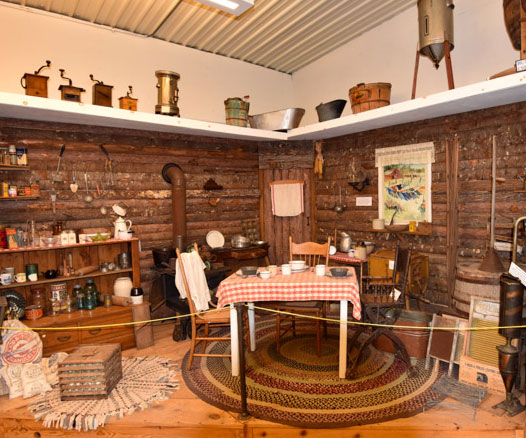 Featured Exhibit Two
---
Tools of the Trade for the following occupations: Blacksmith, cooper, cobbler, wheelwright and carpenters.
---
Featured Exhibit Three
---
Logging artifacts supplemented by early photographs.
---